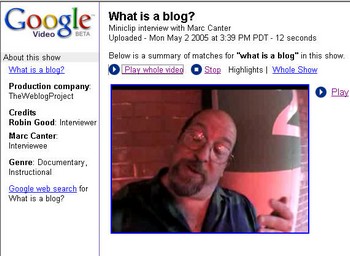 Google Image Search
is a
search
service created by
Google
which allows users to search the
Web
for
image
content. The feature was originally announced in December 2001. The
keywords
for the image search are based on the filename of the image, the link text pointing to the image, and text adjacent to the image. When searching for an image, a
thumbnail
of each matching image is displayed. Then when clicking on a thumbnail, the image is displayed in a frame at the top of the page and the website on which that image was found is displayed in a frame below it, making it easier to see from where the image is coming.
In early 2007 Google implemented a updated
user interface
for the image search, where much of the information about the image was hidden until the user moused over the thumbnail. This was reverted to the old system after a few weeks.